Due to the recent global pandemic majority of us are working from home and some of us are still stuck in lockdown. It can be stressful and challenging to have a normal routine and get things done when you are under such restrictions. People staying with kids and family members are facing distractions while working, on the other hand those living alone are feeling lonely and depressed.
So if you are battling the new normal and still figuring out how to stay motivated and get things done while working from home, here is a complete guide to your rescue -
Maintain a Routine: 
Even though you are in the comfort of your own home, it's important to stay organized and disciplined for carrying out work from home efficiently. You need to create a routine and stick to it. You need to get up at a certain time, have fixed working hours inclusive of the breaks in between, and get good sleep. Use electronic planners and schedulers to stay on track and set reminders for daily tasks. Occasionally dress up even though you are working from home, it will boost your mood. Take short breaks to catch up with your family members or just to relax and avoid exhaustion. Plan and prioritize your daily tasks focusing on the most important or time-consuming ones. Also, take time out for small things like decluttering your space, clear your desk, do your laundry, and so on. Keeping your space neat and tidy is even more important now that you are home most of the time.
Create a dedicated workspace:
You do have a choice of working from your sofa or in your bed, but creating a dedicated workspace will take your motivation to a whole new level. Create a quiet workspace with a proper desk and office-like set-up that will help you focus on your tasks. Ensure your desk gets enough natural light and place it by the window if possible. Decorate your workspace with plants, books, or other things of your choice to create a positive vibe.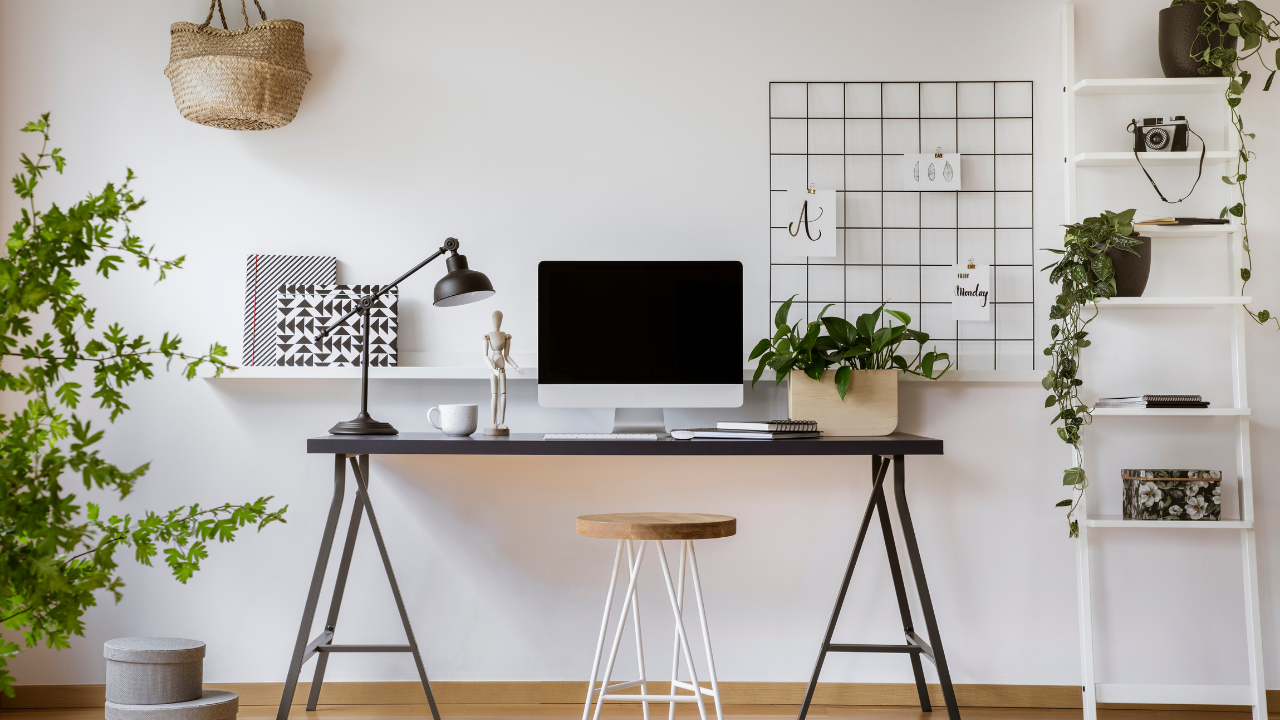 Practice good self-care:
Self-care is the most important to stay positive and upbeat. Maintain a healthy diet and eat on time, stay hydrated and keep exercising regularly. Practice breathing techniques, yoga, or guided meditation to stay calm and relaxed. Maintain a good skincare and haircare routine. Pamper yourself with long showers, body scrubs, shea butter, face masks, pedicures, and massages in your free time. Drink more green tea, use fragrant candles or aromatherapy to create a soothing environment. Take an afternoon nap whenever possible. Your body and mind need to be well-rested and nourished for you to function smoothly.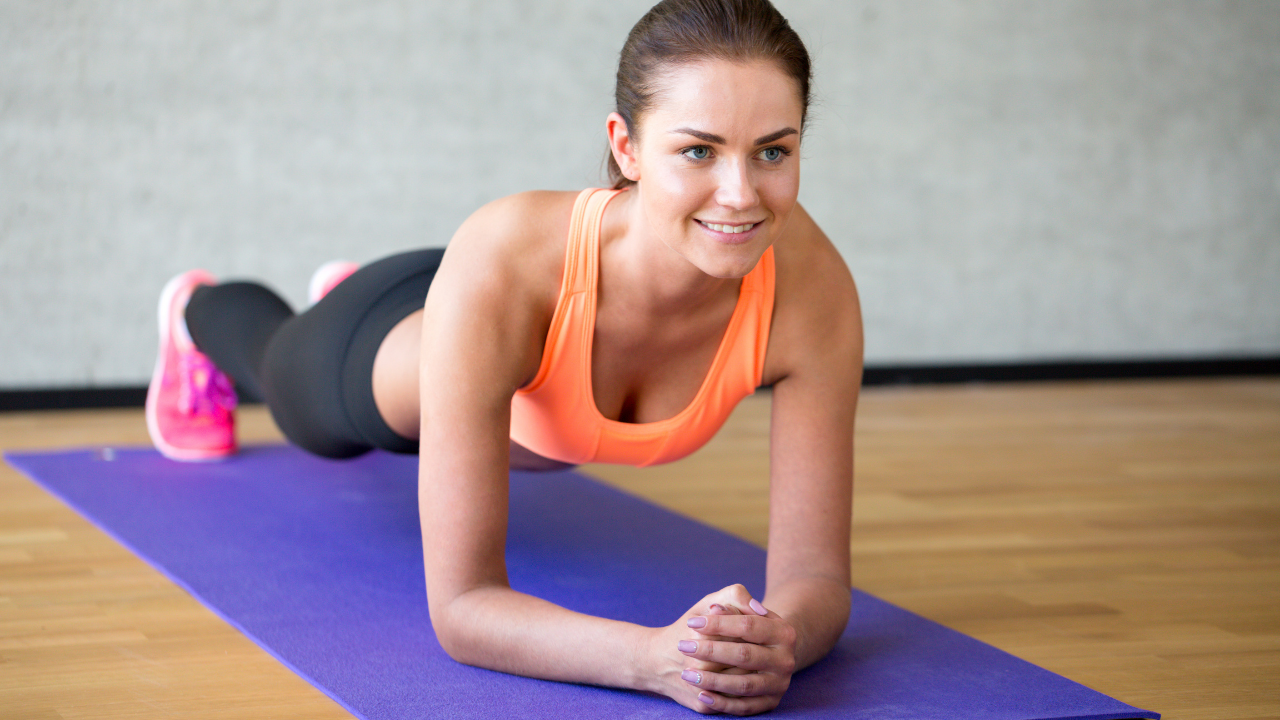 Find ways to satisfy your social needs:
Not able to interact with your colleagues and friends the way you used to do before can be stressful, so you need to find out ways to satisfy your social needs. Call your close friends in your free time, have a chat with them. Listen to your favorite songs and dance to them if you like to. Arrange games night with your family members, watch movies at home. You can even join online fitness classes and work out at home, find alternative ways to fulfill your social needs. The more you try to adjust to the new environment the lesser will be the chances of burnout.
Eliminate distractions:
Having kids at home or the other family members around you can create a lot of distractions when you are trying to work. Find out ways to eliminate these distractions. Try to do the most important tasks when your kids are asleep. Create a reward system for your kids for good behaviour, whenever they cooperate with you and allow you to focus on your tasks, reward them with small things. It can be anything like a candy or more play time with their favorite toy. Request family members to respect your privacy when you are working. You can close the door of the room and put phones on DND mode when not required. Turn off the unnecessary phone notifications like from social media and clear your mail regularly. The lower the distractions the better you will be able to focus on the important things.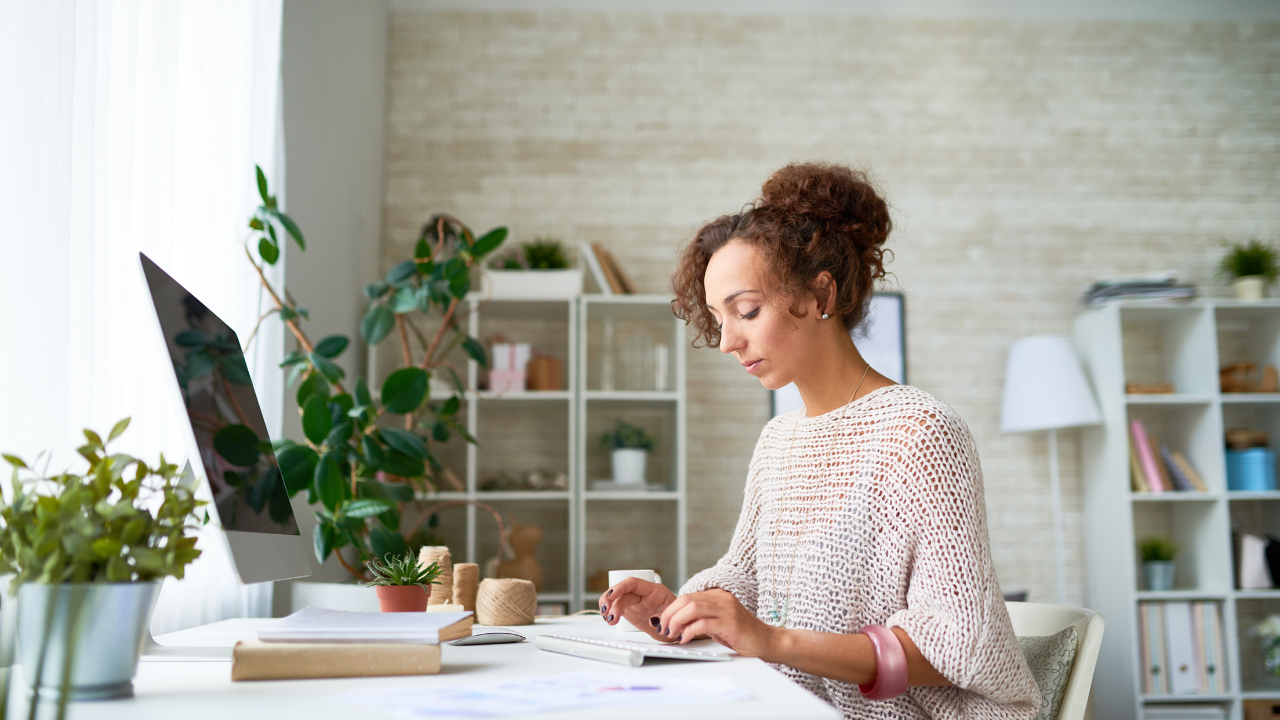 Take a digital detox now and then:
You will be constantly looking at your laptop screen or phone due to work from home so you must take a digital detox now and then. Excessive use of laptops and mobile devices can result in fatigue and mental stress. Your eyes need to rest so monitor your screen time. Do not use your smartphone before going to bed. Spend time in nature or read books and disconnect with social media when on a digital detox.
Connect with yourself:
We are living in uncertain times and a lot is changing in a very short time, so it's important to control our emotions to take control of things. Do not avoid tasks that make you feel anxious or nervous. Get to know yourself better, understand what makes you angry or sad, get to the root of your emotions. Once you know yourself well, you will be able to regulate your feelings and practice mindfulness. Try journaling and daily affirmations to develop a positive mindset. Focus on the upside and things that encourage you to keep growing.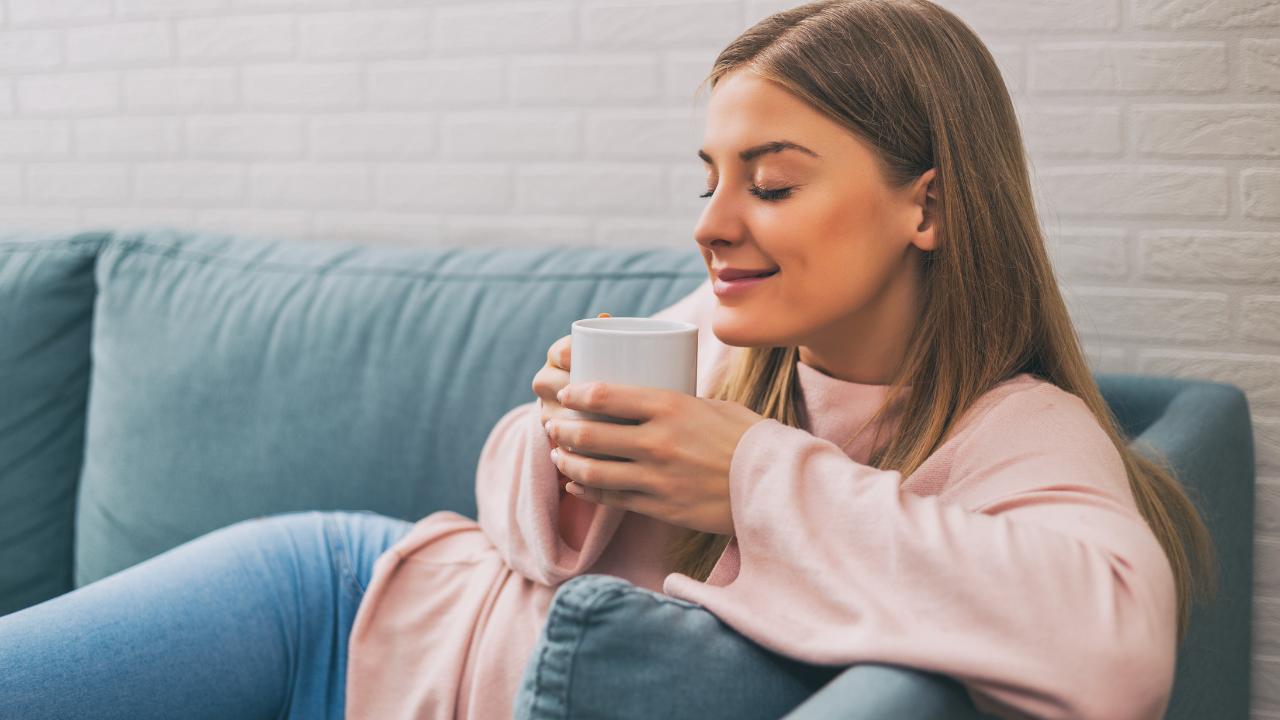 Do things that will help you to connect with your inner self. Listening to an inspirational talk, reading motivational quotes or powerful books will help you to stay energetic. Whenever possible connect with nature, go for a walk, watch a sunrise or sunset, spend time in your garden or terrace. A hint of fresh air is all you need in times like these. Try learning new things in your free time, it can be a new skill or learning a new language. 
Take time out for your hobbies and interests. Painting, baking, gardening, playing with your pet are all great activities to feel relaxed and rejuvenated. Having a dedicated #metime will help you to know yourself better and to be in better control of your moods.
Spend quality time with your family:
Family members/kids can be a distraction when you are on an important call or trying to focus on your tasks, but they are a blessing as loneliness is your worst enemy in times of crisis. So be happy to have your family around. Chat with them, discuss your feelings with them and ask for suggestions. Play with your kids, enjoy group activities and games with them, you will never be able to spend so much quality time with them otherwise. Arrange picnics in the backyard or terrace, do gardening together, celebrate birthdays and festivals at home and it will help to lift everyone's spirits!
Beat the travel FOMO:
One of the most common issues people are facing during lockdown is they are missing how they use to travel freely. Majority countries have imposed travel bans and restrictions making travel a distant dream. So if you are suffering from the travel FOMO (Fear of Missing Out) we suggest you take virtual tours and look back at the memories of your previous vacations. As time passes the situation will definitely improve and you will be able to travel freely again but till then its better not to feel bad about it.
Conclusion:
There is no one-step solution to keep your morale high in times of crisis, but instead of constantly being anxious about when things will improve and what will happen next, it's best to live in the present moment. Don't be hard on yourself, enjoy the perks work from home brings you to like having more time for you and your family and saving travel time. Keep finding new strategies that work best in making your life enjoyable and help you adjust to the new normal. We are sure our guide has given you a few tips to make things easy and to get through these uncertain times.